Now:

Lecturer / Public Speaker.  Pease Begins with Me,  Dynamic Performance Skills for Everyday Living (or for singing, acting, interviewing, lawyering, teaching). (Please see public speaking partial resume on home page).

Live and Recorded Music Producer – Pepper Jay Productions LLC

Actress: Please visit my IMDb page

Producer and Director and Production Advisor – specializing in indie films, infomercials, music videos, B-roll, reels, etc

Dynamic Performances: Private Performance Coach for Actors, Singers, Lawyers, Public Speakers, anyone in front of an audience. Specializing in audience psychology

Producer / Director: Actors Reporter

Producer / Director:Actors Entertainment

Mother / Bubby / Sister / Cousin / Friend

Producer: Pepper Jay Productions LLC: music videos, indie films, shorts, infomercials

Volunteer and Board Member of USS Emmons Association
Then:

Entrepreneur Artistor.com a unique online artist colony for unique and one-of-a-kind art, cards, and gifts

Volunteer The Thalians a California non-profit

Producer / Director:Actors Radio

Teacher / Counselor – Lifetime Credential – State of California
Subject: Performance Skills for singers, actors, public speakers, lawyers – public schools: 12 years

Attorney – Federal and State Court Litigator – 30 years

Attorney – President of the Wilshire Bar Association – 3 years

Co-Host and Teacher – Working Actors Group – 7 years

Reggie's Mom (see pics, below)

Vice President (5 terms) – Beverly Hills Lions Club

President (3 terms) & Current Governor – Wilshire Bar Association

Board Member and Mentor Together In Theatre a non-profit tax exempt California Corporation

This page, like Pepper's life, is under construction.

Pepper Jay's Puppy, Reggie Jay ("RJ")
[12/23/98 – 4/4/13]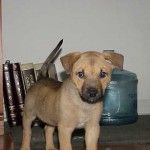 Reggie Jay – 8 weeks old (2/99)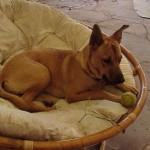 Reggie Jay – 8 months old (9/99)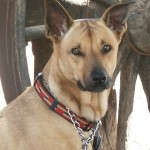 Reggie Jay – 8 years old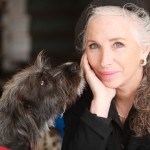 Pepper Jay's new Puppy, Jazz
(4/4/12 – )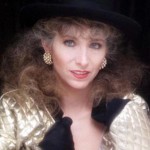 Pepper Jay all dolled up at Club 555 with "Ferrari & Friends"Universal City, California (Summer 1993)
For additional more recent photos, please visit:
Pepper Jay Host Page at Actors Reporter
Pepper Jay, SAG-AFTRA / Equity
The most beautiful hard-working middle-aged actress producer woman with gray hair and braids you've ever met in your entire life who looks forward to working with you!