Pepper Jay

Now:

Lecturer / Public Speaker.  Peace Begins with Me,  Dynamic Performance Skills for Everyday Living (or for singing, acting, interviewing, lawyering, teaching). (Please see Public Speaking Appearances).

Live and Recorded Music Producer –  https://johnmichaelferrari.com/kudos/

Actress: Please visit my IMDb page

Dynamic Performances: Private Performance Coach for Actors, Singers, Lawyers, Public Speakers, anyone in front of an audience. Specializing in audience psychology. Inquiries:  PepperJay@1791.com

Mother / Bubby /  Cousin / Friend

Volunteer and Board Member of USS Emmons Association

President of Desert Squares Square Dancing Club

Board Member Pahrump Arts Council
Then:

Producer / Director: Actors Reporter

Producer / Director:Actors Entertainment

Producer: Pepper Jay Productions LLC: music videos, indie films, shorts, infomercials

Entrepreneur Artistor.com a unique online artist colony for unique and one-of-a-kind art, cards, and gifts

Volunteer The Thalians a California non-profit

Producer / Director:Actors Radio

Teacher / Counselor – Lifetime Credential – State of California
Subject: Performance Skills for singers, actors, public speakers, lawyers – public schools: 12 years

Attorney – Federal and State Court Litigator – 32 years

Co-Host and Teacher – Working Actors Group – 7 years

Reggie's Mom – 14+ years (see pics, below)

Vice President (5 terms) – Beverly Hills Lions Club

President (3 terms) & Governor (12 terms) – Wilshire Bar Association

Board Member and Mentor Together In Theatre a non-profit tax exempt California Corporation

This page, like Pepper's life, is under construction.

Pepper Jay's Puppy, Reggie Jay ("RJ")
[12/23/98 – 4/4/13]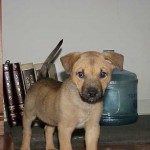 Reggie Jay – 8 weeks old (2/99)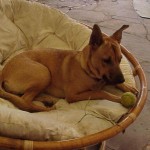 Reggie Jay – 8 months old (9/99)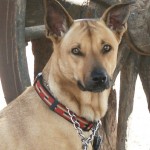 Reggie Jay – 8 years old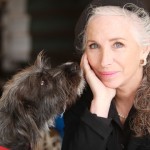 Pepper Jay's new Puppy, Jazz
(4/4/12 – )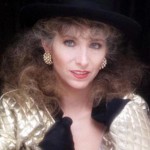 Pepper Jay all dolled up at Club 555 with "Ferrari & Friends"Universal City, California (Summer 1993)
For additional more recent photos, please visit: https://pepperjay.com/?page_id=11