Pepper Jay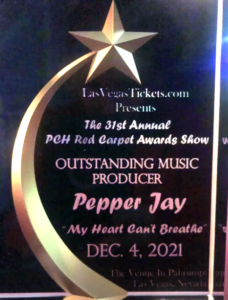 Pepper Jay was awarded Outstanding Music Producer of the Year 2021 by the Producers Choice Honors for "My Heart Can't Breathe" by John Michael Ferrari (Cappy Records).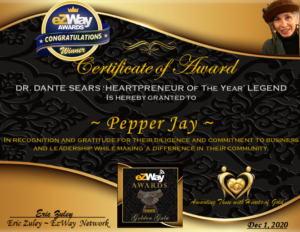 Pepper Jay was voted  Heartpreneur of the Year Legend by eZWay Awards
---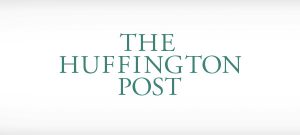 Huffington Post review and Q&A:
Charismatic Pepper Jay Hones a Lifetime of Studying Audience Psychology to Create "Dynamic Song Performance, The Singer's Bible"
---
Pepper Jay was selected as an Ambassador and Global Leader from "Arts 4 Peace Awards"
---
Pepper Jay was honored by the Multicultural Motion Picture Association with a Diamond Rose Award in Entertainment
---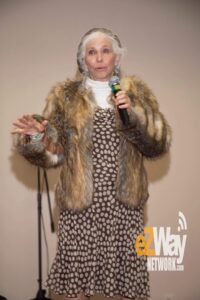 Pepper,
Thank you for speaking at eZWay Benefit for the American Cancer Society.  You really had the audience's attention while you were on stage.
James Zuley (March 2018)
Producer, Host (Radio Boomers Live)
---
Impact Modeling & Talent
Thank you so much for the wonderful experience at the workshops in Los Angeles and at your Water Rock Ranch near Vegas.  I am beyond words with gratitude on how very special our time was there with you.
Gerald Burton and daughter Claire May 2016
—
1st Step Consulting Speaker / Panelist, New Orleans, Louisiana.
"Thank you Carol Sterling for another AWESOME workshop! You have helped my daughter, Janelle, in so many ways! Thanks Pepper Jay for all the information and tips you shared with us today! Impact Modeling & Talent Agency you are the best!"
Mayra Cruz-Solano
December 2015
—
Film-Con 2015 Panelist
Hello Pepper Jay,
It was such a pleasure to meet you during the Film-Com event. I really enjoyed the panel that you were part of at the Hall of Fame. It was very informative. I could've listened to you all for another couple of hours, easily. Hearing your stories, definitely inspires me to keep pushing. Thank you for sharing.
I want to thank you for stopping by my booth and for all the advice you gave during the event. I will definitely follow your pages on social media. Thank you for your time and I look forward to keeping in touch.
Take care,
Jeff Swerdan, Director
—-
Hi Pepper!
GREAT meeting you at Film-Com!   You are perhaps "The Nicest Down To Earth" person I have EVER met in the Entertainment business!
You have an incredibly blessed day and look forward to talking REEL soon!
Love & Hugs!
Annie Dorman, Actress / Acting Coach
—-
Pepper,
It was my pleasure to meet you.  I am always doing what I can to improve myself and I followed everyone of your social media projects. You are awesome.  Sincerely, I loved your comments.
Steve MacLaren, Film Maker
—-
Pepper,
I really enjoyed meeting you at Film-Com. You are very multi talented! I have checked out your social media sites and have them bookmarked. I know we will be
in communication soon.
Best wishes,
Nancy Peacock CEO / Founder Washington Street Publishing
ONE STOP LICENSING
—-
Pepper Jay,
Thank you for being a director and producer extraordinaire. Your ability to communicate every single direction with complete clarity, conciseness, and calm is exhilarating. From the moment we met, I knew I was in good hands. For an actor this is pure joy. Thanks to you and the most wonderful host Kurt Kelly for a superlative time in your studio today. Awesome. Esteem!
Love,
Betsy Hammer
Singer/Songwriter; Vocal/Acting Coach; Music Supervisor/Producer